About Us
Meet Julie Shumate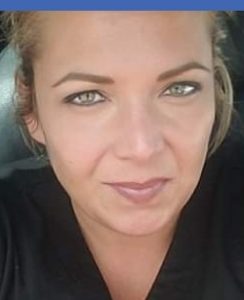 Julie began in the permanent makeup business at age 13, receiving her first makeup procedure from her father, who then proceeded over the years until she was 17 to teach her the craft. During the time she worked in her father's office they completed over 36,000 procedures. She then moved to Austin 15 years ago where she has completed over 14,000 procedures alone. Being the inventor of the permanent under eye concealer and other blending and shadowing procedures has brought her clientele from not only all over the country but all over the world.
Originally taught by her father John Shumate—who was a pioneer in groundbreaking permanent cosmetic techniques that had never been seen—Julie has since raised the bar and set a standard for permanent cosmetic application that remains unique to The Perfect Look studio. A highly successful and respected permanent makeup artist, her success is evident by the quality of her work and the thousands of loyal clients that continue to place themselves in her skillful and discerning hands.
---

You, More Beautiful.
Applied with the highest degree of control to give you the most natural look possible, The Perfect Look experts use innovative and patented techniques to transform your beauty into a lasting impression: an illusion so natural, so masterful, that nobody will ever know.*
---
Permanent Cosmetics in Austin & San Antonio
The Perfect Look is proud to be a leader of permanent cosmetics in Austin & San Antonio. Our specialized boutique takes pride in helping men and women look younger and more beautiful without the inconvenience of invasive surgery. Our cosmetic technicians are trained in the latest and most innovative permanent cosmetics procedures and offer unparalleled skills and expertise in the permanent makeup industry. Whether you're looking to enhance the look of your eyes with permanent eyeliner, or want your lips to pop with permanent lipstick and lip liner, our certified technicians can help you achieve the look you've always wanted.*
As well as permanent makeup, 3D eyebrows, etc… Julie & her team of specialists also offer an innovative and newly patented laser technique that literally transforms your skin from the inside out.*